Junction Dance Company was founded in the autumn of 1976 by Ingegerd Lönnroth and Kris Donovan, two choreographers who had studied at and taught at London Contemporary Dance School, The Place.
From Junction's first flyer: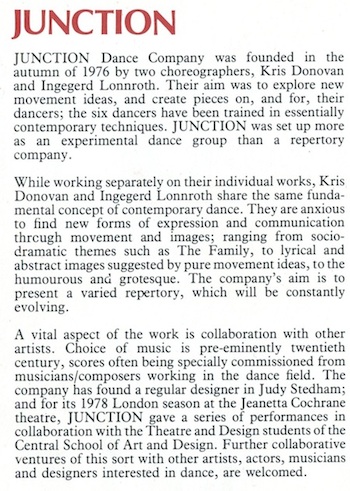 Many people were involved in the Junction experience, not just the choreographers and dancers (a full list of artists appears at the bottom of this page).
Madeleine Martin administered the company, Martyn Coomer was the first stage manager, Judy Stedham was the more or less permanent costume designer and Jan Sendor was the company's faithful lighting designer and engineer.
Junction Dance Company's first performance programme: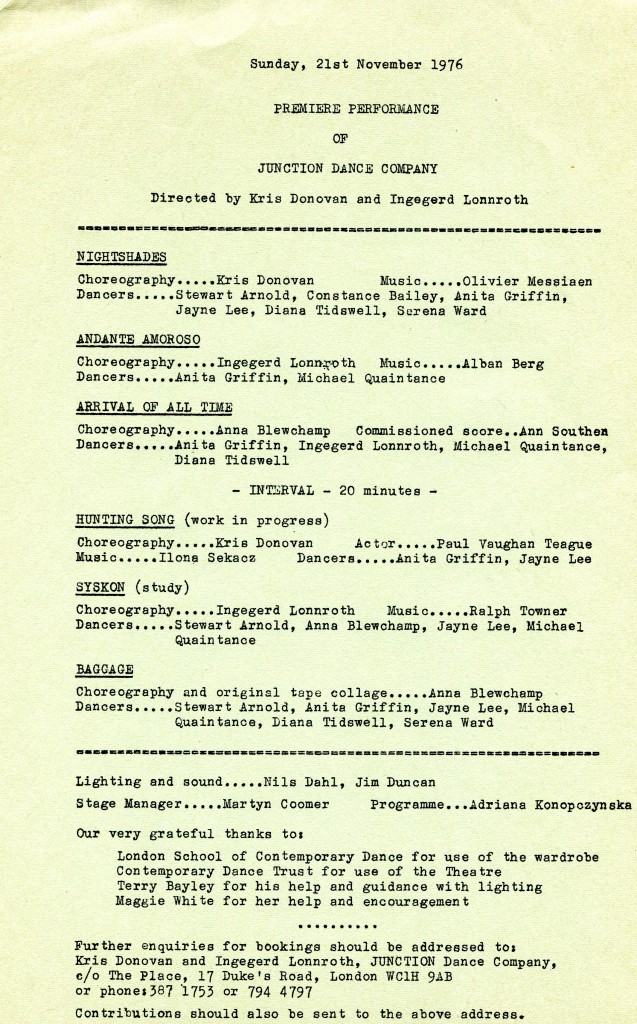 On the ferry to Holland, 1977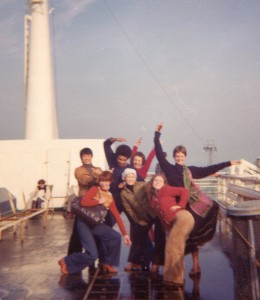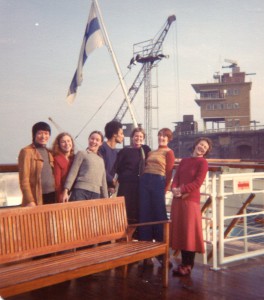 Junctions first flyer: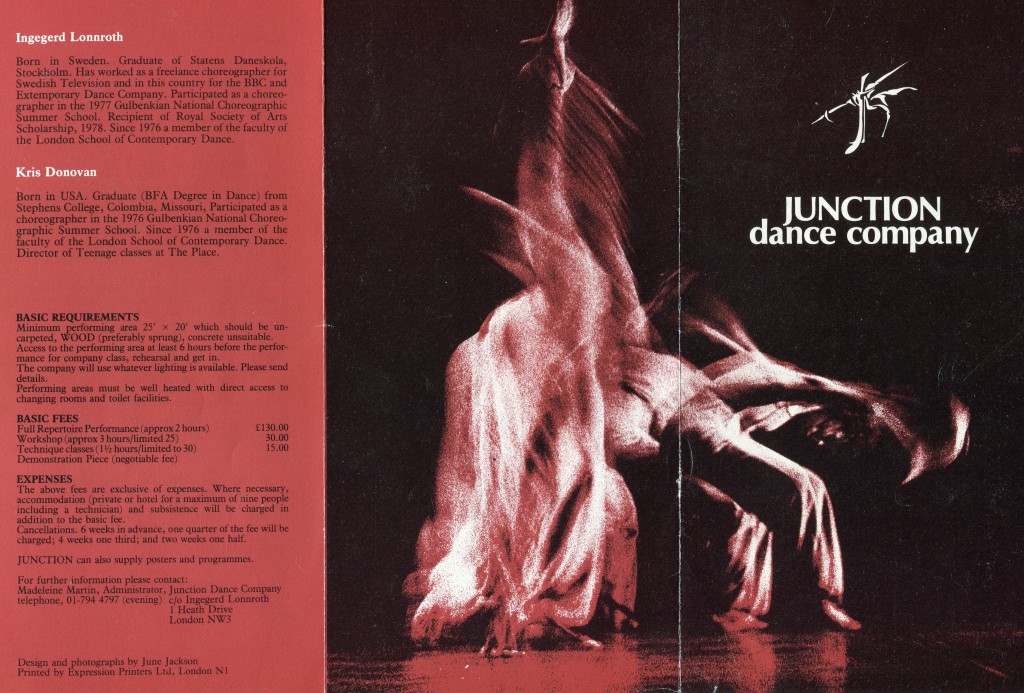 Madeleine Martin's final summary for the Arts Council.